FLOODstream owns and operates three high-definition live production trucks available throughout the Western United States and beyond.
FLOODstream One / #FS1
FLOODstream's flagship production truck, FLOODstream One, is based in Phoenix, Arizona and is used for a variety of live broadcast productions including Division I college football and basketball, as well as sports at the high school and professional levels.  FLOODstream One also produces broadcast and corporate content for recognizable brands from the business and entertainment worlds.  FLOODstream One is a 24-foot trailer, and features a full complement of high-definition broadcast equipment.  Utilizing various IP transmission or streaming methods, or paired with a satellite uplink truck, FLOODstream One is capable of reaching audiences ranging from private webcasts to international broadcast outlets.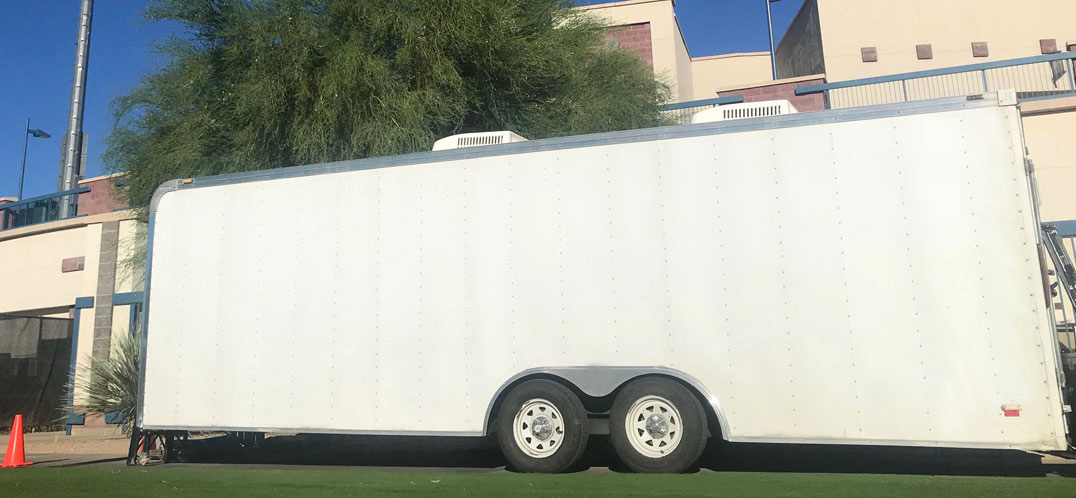 FLOODstream Two / #FS2
Launched in the Summer of 2019,  FLOODstream Two, was designed to pack a punch in a small footprint.  Like our other vehicles, this truck has the capability to produce broadcast coverage of sports and events for domestic and international television, but in a compact package that can go anywhere, and on short notice.  FLOODstream Two can also serve as a B-Unit for any of our other trucks, or as the on-site component of broadcasts produced from our Phoenix-area Master Control facility.  Measuring in at less than 20′, FLOODstream Two can broadcast from locations large and small.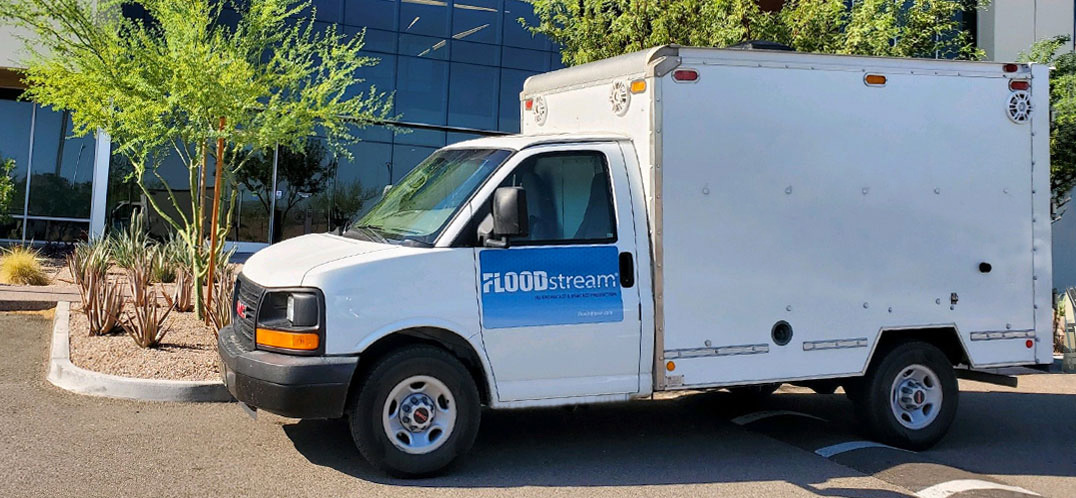 FLOODstream Three / #FS3
In response to demand from our clients and partners in Northern California, FLOODstream launched its third mobile production unit, FLOODstream Three.  Based in Stockton, California, #FS3 is situated ideally to support our sports and entertainment productions in the San Francisco Bay Area and throughout the Sacramento-San Joaquin River Delta area.  A 20′ v-nose trailer, features of FS3 include support for up to eight cameras, instant replay, live motion graphics, scoreboard integration and Panasonic HPX370 cameras.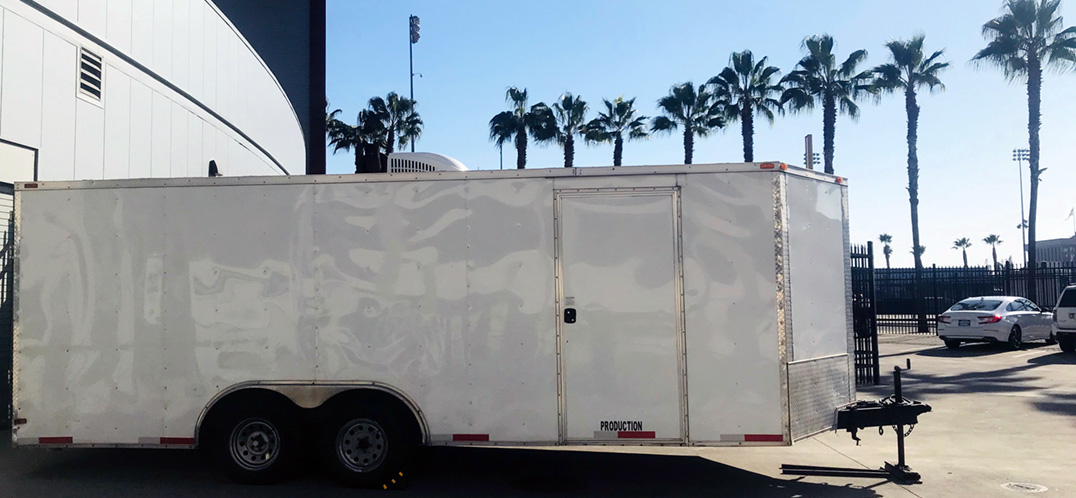 FLOODstream MCR / #FSMCR
In April of 2020, FLOODstream built a custom master control facility in Tempe, Arizona to support our clients' remote production needs.  In the age of social distancing, our partners were looking for ways to produce broadcast quality content, while minimizing physical interaction.  Our IP-based workflow leverages multiple LiveU encoders and NDI network video technology to provide a virtual production truck.  We can support cameras at one or more off-site locations, integrate remote guests via Skype or Zoom with little to no physical contact.  Switching, playback, graphics and last-mile network transmission tasks are all handled from FLOODstream MCR.
FLOODstream Lite Fly-Packs
In addition to our three production trucks, FLOODstream maintains multiple fly-pack configurations, designed for fast on-site deployment for events worldwide.  Our primary warehouse in Tempe, Arizona is located less than five minutes from Phoenix Sky Harbor Airport, while our Stockton, California location is ideally located for productions in the Bay Area, Sacramento and all of Northern California.  Both locations boast a full complement of fast-deployable broadcast equipment, and close proximity to international airports.