Sports Broadcast Production
FLOODstream has produced broadcasts of hundreds of sports events at the high school, college and professional sports levels. Regardless of the venue, location or sport, our experienced crews provide coverage that reflects network quality.
While our three production trucks are able to support any type of broadcast, they have been built from the ground up for sports broadcasting.  With support for eight or more cameras, instant replay, advanced graphics and scoring systems, redundant power  and support for multiple transmission methods, we are able to broadcast from diverse locations.
Events FLOODstream has covered include football, baseball, basketball, soccer, boxing, MMA, volleyball and functional fitness competitions.  We also have tremendous experience with adaptive and wheelchair sports including multiple national championship broadcasts, and official coverage of the annual National Veterans Wheelchair Games.
Regardless of the sport, the location, the venue, the network or the transmission method, FLOODstream delivers.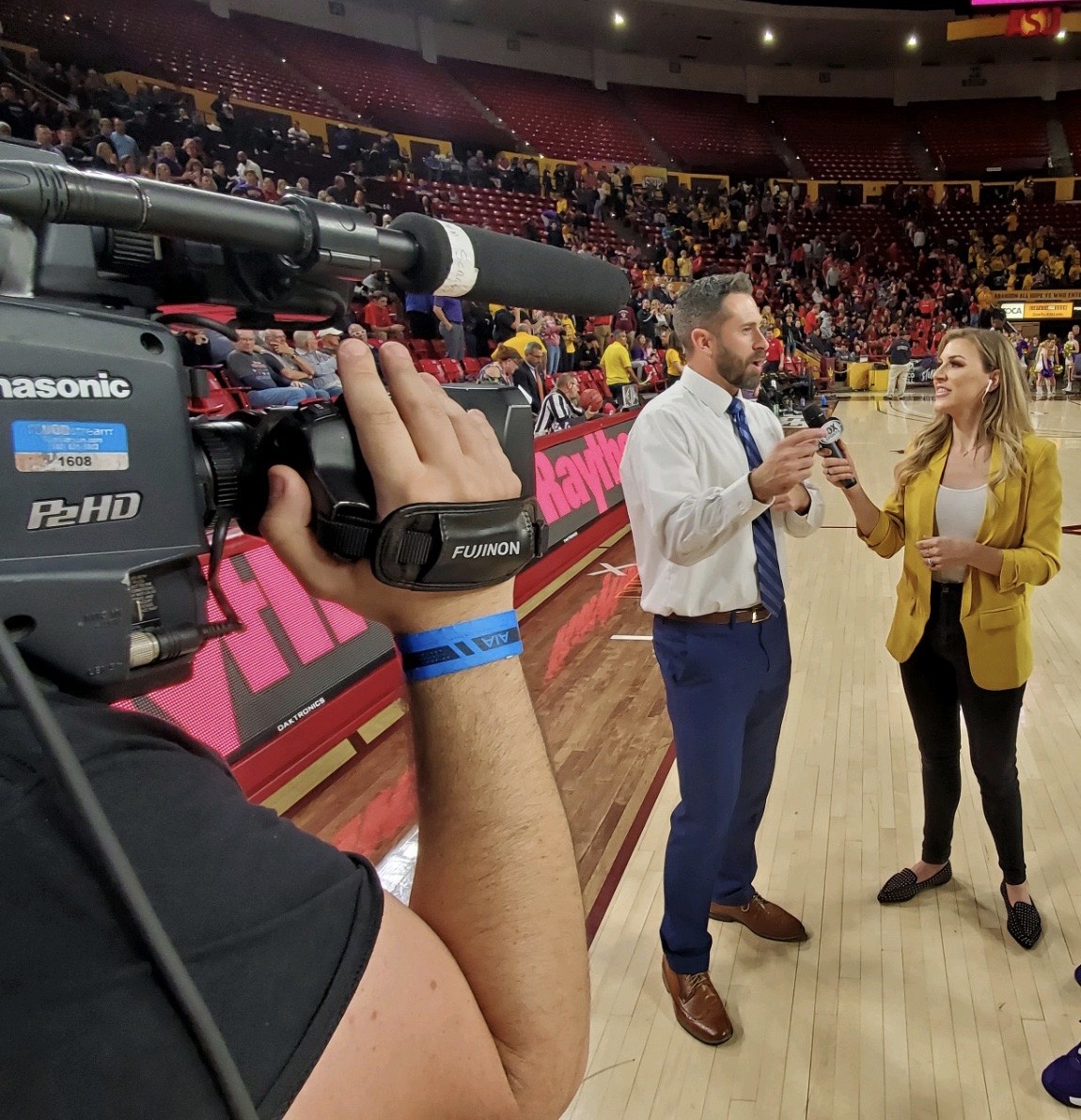 Event Live Stream Production
Effective communication is critical.  FLOODstream works closely with conferences and large corporations to ensure everything about their live webcast production is a positive reflection on the organization's brand.  From press conferences and company-wide meetings, to live streaming of major conferences and conventions, FLOODstream is the ideal partner.
Our FLOODstream Lite mobile fly-pack configurations are designed specifically for events and conferences where every venue is different.  Whether we're stationed in "video village" backstage, or alongside the audiovisual team front of house, we can adapt.  Using the same, broadcast-quality equipment and personnel as our live television broadcasts ensures remote viewers share the same experience as those attending in person.
We routinely live stream events in Las Vegas, Phoenix, Los Angeles, the Bay Area, Chicago and more.
From a single-camera Facebook Live stream all the way up to multi-camera productions delivered via satellite, FLOODstream has the expertise and experience to connect with your audience.